About the Department
&

the Subject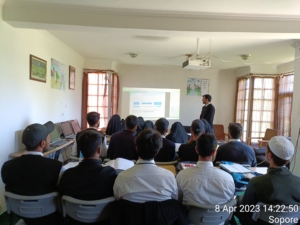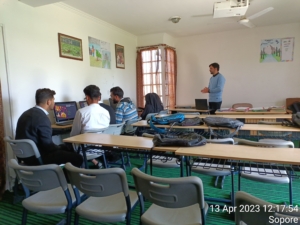 The Department of Tourism & Travel Management (DTTM) was established in  2009 with the purpose to promote world-class teaching in the field of Tourism and Travel. The department aims at developing budding managers for the tourism and hospitality industry by inculcating a sense of initiative and accountability for their overall ethical and intellectual vigor. The department also aims at fostering students with entrepreneurial skills in the field of tourism and travel. The department also makes use of lectures, simulations, fieldwork, role plays, group discussions, and other forms of teaching as appropriate in particular modules to produce the leaders for the industry who can use their management skills for the development of the industry as well as to secure admission in top universities for higher studies.
The department currently offers only a bachelor's with TTM as one of the subjects.  
The Department of  Tourism and Travel  Management (DTTM) aspires to evolve as a Centre of  Excellence in the creation and dissemination of knowledge in tourism education by equipping students with professional skills and knowledge to effectively tackle the challenges of the Industry. DTTM aspires to progressively establish industry–academic interface through industry collaborations conferences, seminars, symposiums, and workshops.
 To foster quality education and consultancy in the field of travel, hospitality and tourism.
 To promote industry-academia interface in the field of tourism.
 To impart distinctive and skill oriented education through pioneering use of Technology.
 To develop talent for sustainable growth of Tourism Industry.
 To encourage personal growth, skill enhancement and professional job advancement of tourism professionals.