About the department
&

the subject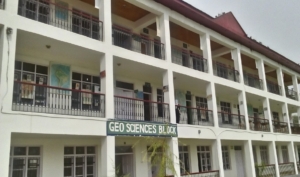 The Department of Geography was Establish in 1981 with an aim to provide teaching and training to the students interested in Earth Sciences. Degree College Sopore was the first college to  adopt and establish the geography subject in erstwhile Baramulla District under the chairmanship of Prof Javid Ahmad.  Prof. G. Ahmad Malik, one of the legends in the subject guided the department   to improve in terms of  human and material facilities.
The Department has acquired a distinction in teaching and dissemination of geographical knowledge to the students. Besides the conventional courses it imparts basic training in Remote Sensing, GIS and Digital Cartography. The department follows the university procedure for admissions and has adopted the current CBCS pattern in curriculum. Every year about 500 students are enrolled in the department in all the Semesters based on the policy of good academic background.
The department has distinguished faculty consisting of three permanent faculty members who have been contributing both at the teaching as well as research level. The teaching faculty is supported by a well-trained and dedicated non-teaching staff.
Department has well established building collaborated with Geology in Geo – Science block. Department has three laboratories (lab I, lab II with smart class room and 3rd GIS lab) and full-fledged museum along with separate class rooms.
Every year about 500 students are enrolled in the department in all the Semesters having pass percentage of almost 90 percent.
Equipment
Models
GPS
Thedolites
Dumpy Level
Plain Table Survey
Prismatic Compass Survey
Ediograph
Pantograph
Alti Meter
Bar Graph
Photophone
Nautical Sextant Telescope
Maps
Globes
Geomorphic models,
Fluvial, Glacial, Aeolian.

Name
Qualification
Designation
Contact
More
Dr. Syed Aijaz Farid
PG Diploma (Disaster Management) | PhD

SG Assistant professor (HOD)
9419406548
[email protected]
Detailed CV
Dr. Nissar Ahmad Kuchai

PG Diploma (Remote Sensing and GIS) | PhD | NET
Assistant professor
9596167665
[email protected]
Detailed CV
Dr. Shahnaz Mohiuddin

PG Diploma (Disaster Management) | PhD | NET | SET
Assistant professor
7006228870
[email protected]
Detailed CV